Throughout 2023, you'll find yourself drawing closer to your goals. The year is ripe with opportunities to consolidate your values and objectives, both personally and professionally. Overall, everything is moving in a positive direction for you. However, it's crucial to keep a keen focus on family and love, as both could present challenges along the way. Particularly, impulsive actions could cause problems if not kept in check.
Spend the necessary time looking inward and achieving balance before making decisions. This applies not only to family and love but also to your career and finances. If possible, practicing sympathy, adaptability, and patience will be your keys to a successful 2023.
Career
2023 brings professional progress, contingent on a thorough effort on your part. You'll need all the energy you have and must be clever along the way. When it comes to superiors and colleagues, there may be times when you need to stand your ground and stick to your opinion, even if it seems unpopular. If you're self-employed, you can look forward to a good 2023, especially the year's second half.
Relationships
You'll encounter plenty of satisfaction and excitement in love in 2023. If you're in a relationship, there will be ample opportunity to consolidate it and grow even closer, even if it doesn't seem possible right now. It's all about looking on the bright side, and the more you practice this, the happier you and your partner will be.
Nurture the warmth that comes from within and try to avoid making a big deal out of trivial controversies. Remember to keep romance in your plans, and remember that freedom is the key to loyalty and trust. If you're single, you can look forward to a somewhat turbulent 2023 with several opportunities. But if you play your cards right and learn from your mistakes, it looks like you'll finally find the right one by the end of the year.
Finance
In 2023, it seems you'll have luck in finance. In all financial matters, you're set to sail smoothly through the year, which is conducive to real estate transactions and investments in relevant matters. Make sure to place your funds wisely and act constructively.
Around the middle of the year, you should take another look at your budgets, and if everything is going according to plan, you can confidently continue where you left off. If not, you should take a step back and re-evaluate your direction and pace. During this period, there may be significant unforeseen expenses that you need to include in your planning.
Health
If 2023 starts a bit slower than you'd like, don't worry. After the first couple of months, the energies will really start to flow. Your determination seems to be at its peak, but remember to distribute your energy wisely among the many tasks in your life. In particular, it would be a good idea to spend some of it on recurring physical activities such as sports, dance, or fitness.
Don't waste your energy on trivial matters that you may encounter along the way. This is typically where most people falter. Valuable energy spent on things that either can't be changed or shouldn't be focused on can cause the rest of your life to stumble. Keep your head high and never lose focus on what's important in life.
More horoscopes for Pisces:
Learn more about the Zodiac Sign: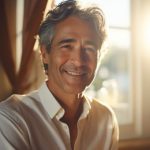 John Anderson is a seasoned astrologer and a key part of the AstroDiem team. Specializing in natal astrology, John blends his education in Philosophy and Psychology to interpret celestial influence on human life. With over two decades of experience, his insights have proven invaluable to individuals worldwide, helping them understand their personalities and life patterns in the light of astrology.